"More than ever in this rapidly changing world: STANDARDS. MAKE. FUTURE."
"Standardization must reinvent itself and strike out in new directions if it is to gain further significance."
We promote innovation.
For Germany as a strong business location.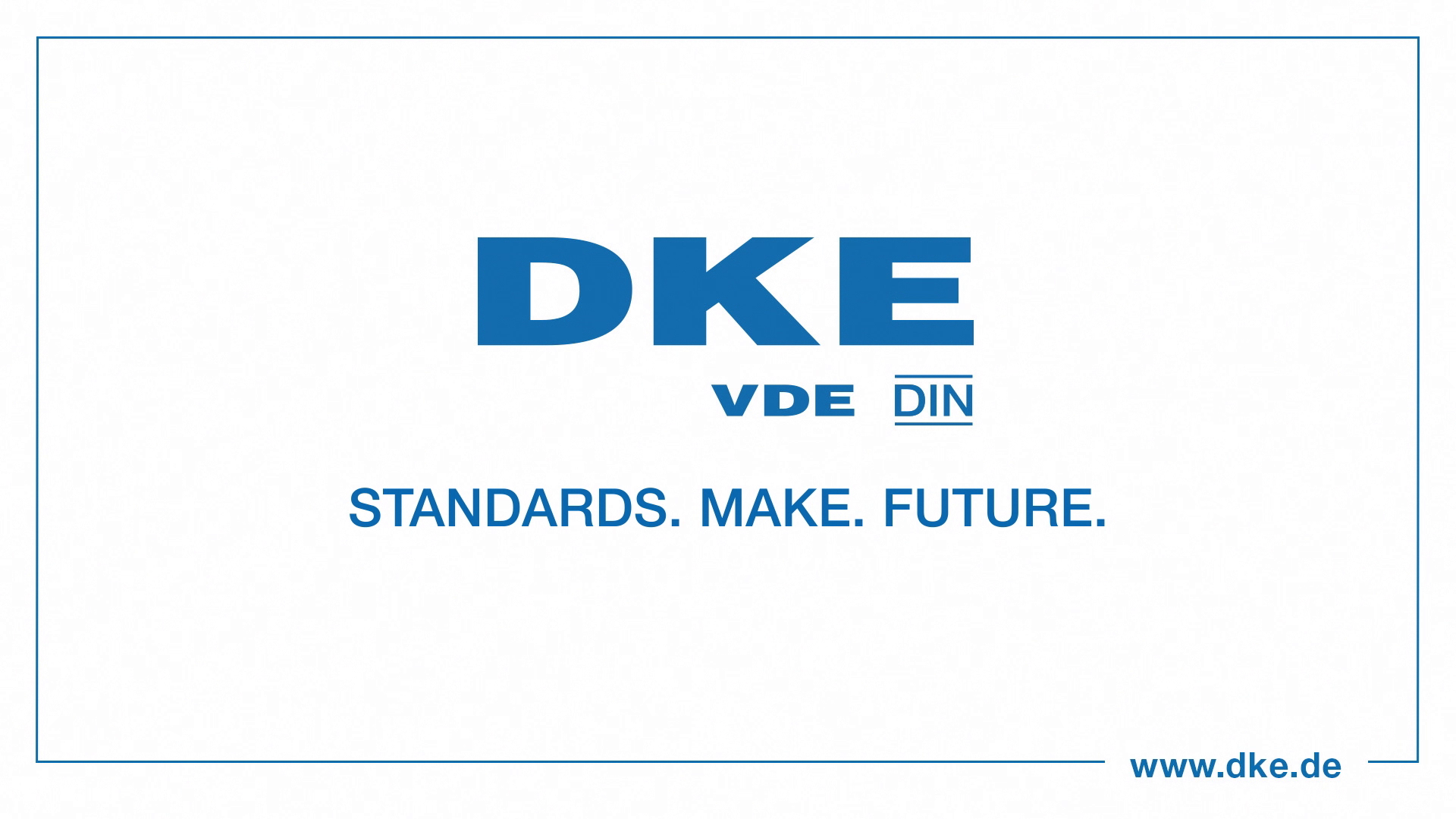 We provide the platform for electrotechnical standardization projects!
The first electrotechnical safety regulation was issued more than a hundred years ago. Today, experts working in or with the DKE collaborate to create standards that guarantee the safety of electrical products and systems.
As a competence centre for electrotechnical standardization, we represent German interests in European and international standardization organizations.
We ensure high comfort, safety and progress levels.
For everybody.
We set international standards.
For global markets.
We achieve great things together.
For an e-deal future.
We are your platform.
For our dedicated community.
SMEs
Small and medium-size enterprises (SMEs) are the driving force behind economic growth, innovation and employment. 99 % of the companies in Germany are SMEs. Standardization represents a key element in the success strategy of SMEs, e.g. in finding a basis for developing innovative products, opening up new markets and gaining an edge over the competition in terms of know-how. The DKE supports small and medium-sized enterprises in this.
Technical Experts
More than 9,000 experts constitute the basis of the DKE – without them we would not be able to fulfil our mission. Our experts use their specialist knowledge to participate actively in committees in which future standards are discussed and decided upon. They not only create safe and interoperable products and systems, but also help to open up new and international markets.
Innovators and start-ups
Universities have always been very important to the DKE as cooperation partners. We maintain an open dialogue with students to develop new potential and ideas. One of our main goals is to support young start-ups with our specialist knowledge because innovative projects often rely on the existence of standards in their initial phase and for their subsequent success.
Young Professionals
Next Generation DKE is the network for all topics related to the future of standardization at DKE. Our goal is to encourage greater targeted involvement of students and young professionals in the standardization process of the DKE and its committees. We also support students in preparing their theses and dissertations in our "Science-to-Standards" programme.
Making standardization fit for the future!
The Standardization 2020 programme.
Interested in finding out about the structure of the DKE, its history, basic principles, how it works or the members of the steering committees?
Then you're in the right place!
DKE Organization